We work with aligned partners who are on a journey to support environmental educators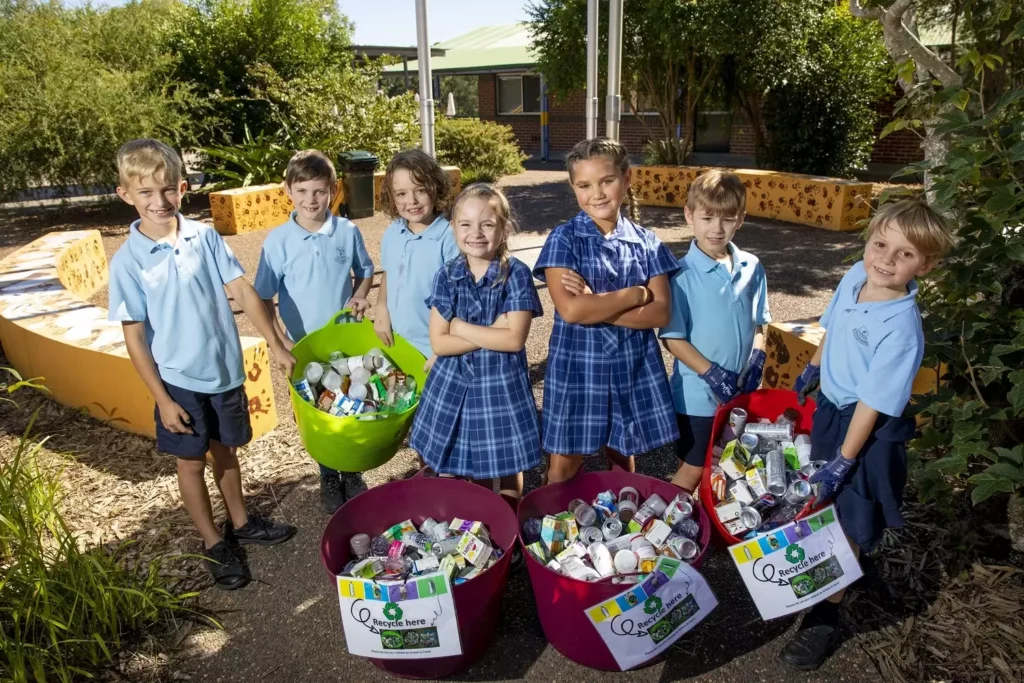 Return and Earn

Sustainable Schools NSW is partnering with Exchange for Change, supporting school communities to engage in the NSW Return and Earn program. Our partnership has involved highlighting good practise through case studies, research into needs and opportunities for schools participating in the program, developing curriculum linked teaching resources, providing teacher professional learning opportunities, and celebrating success through an annual awards program.
Green Leaders
Sustainable Schools NSW is partnering with MIDWASTE Regional Waste Forum to deliver the Green Leaders education program. This includes professional learning opportunities for teachers and early childhood educators, coordinating regional schools networks, and a student-led waste education program with students and teachers on the mid-north coast NSW. Green Leaders provides real-world learning opportunities for educators to take action to reduce their waste and improve their school environment.
Blacktown Council Stormwater Education
In partnership with Blacktown City Council Sustainable Schools NSW developed a Stage 4 stormwater teaching resource. This resource is aligned with Stage 4: Humanities and social sciences/geography, science, mathematics and English K-10 Australian and NSW syllabuses as well as cross curriculum priorities. It supports teachers, students and schools in Blacktown City to understand local stormwater systems and contribute to improving their local catchment health.
Sustainability Connect
Sustainability Connect is a collaborative sustainability education directory between educators, organisations, businesses and government to foster environmental stewardship across NSW. The directory is developed and managed by Environmental Education NSW and aims to:
support cross-pollination and collaboration between services and providers across sectors (e.g. schools and community) and geographic regions.
promote, raise the profile and increase the accessibility of services and products supporting sustainability education outcomes. For example, consultants running training courses.


Businesses that support environmental, sustainability and wellbeing outcomes in NSW are encouraged to join our community and join up to Sustainability Connect.