Cudgegong Valley Public School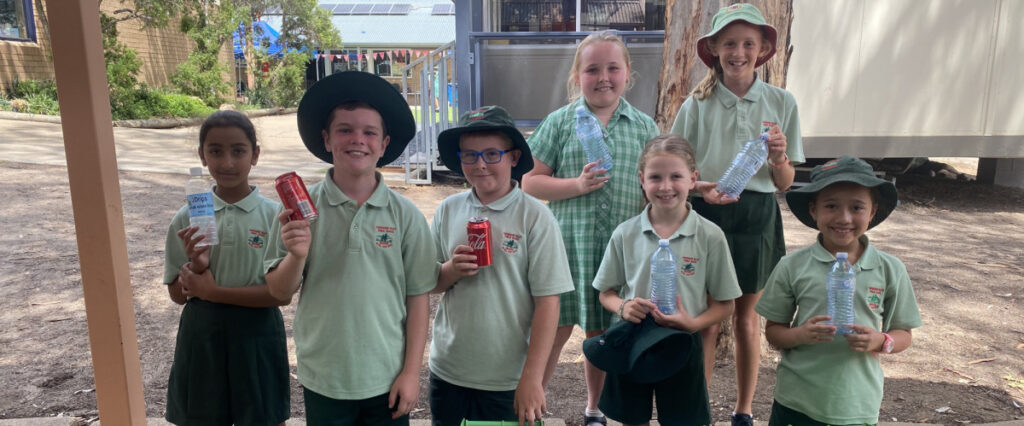 Cudgegong Zero Heroes reduce waste and raise funds
Students at Cudgegong Valley Public School in Mudgee have embraced Trash Free Tuesday each week since Term 2 2019 resulting in up to 65% less waste generated some weeks.
Starting in just one class with teacher Rebecca Daniell, and soon growing to be a school-wide program, the Trash Free Tuesday commitment was inspired by an environmental audit conducted by the Cudgegong Environmental Education Team and supported by the Red Hill Environmental Education Centre in Gulgong.
"We saw how much waste we were producing each week and we really wanted to do something about it. Now, all our 500 students are encouraged to bring a waste-free lunch every Tuesday and those that do are dubbed Zero Heroes and receive tickets into our prize draws and other perks" said Mrs Daniell.
To further motivate and encourage students to get involved, the school began a Return and Earn collection program towards the end of Term 2. Bins for eligible containers were purchased by the school and placed around the playground. The Environmental Education Team empty the bins each week, sort the containers and Mrs Daniell returns them to her local return point.
The money raised from returning their collected containers is used to reward the class with the least amount of cumulative waste generated on Trash Free Tuesdays across the term.
"It's early days in our fund raising but we've already raised enough to buy the Term 3 winning class ice-blocks to celebrate their waste reduction efforts" said Mrs Daniell. "Additional funds raised are going towards purchasing waste management resources, so we can keep improving and growing our program."
In 2020 the school is looking to grow their Return and Earn collection by approaching local pubs and restaurants to seek donations of eligible containers, as well as setting up soft plastics recycling and carrying out further education of students and teachers about the program.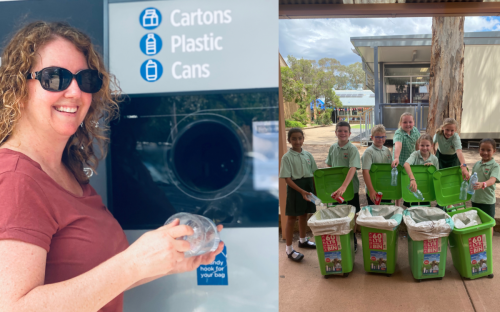 ---
Cudgegong Valley Public School is a proud member of Sustainable Schools NSW, a free program run by the Australian Association for Environmental Education, NSW Chapter.
Find out how your school can raise funds and recycle through Return and Earn at https://returnandearn.org.au/