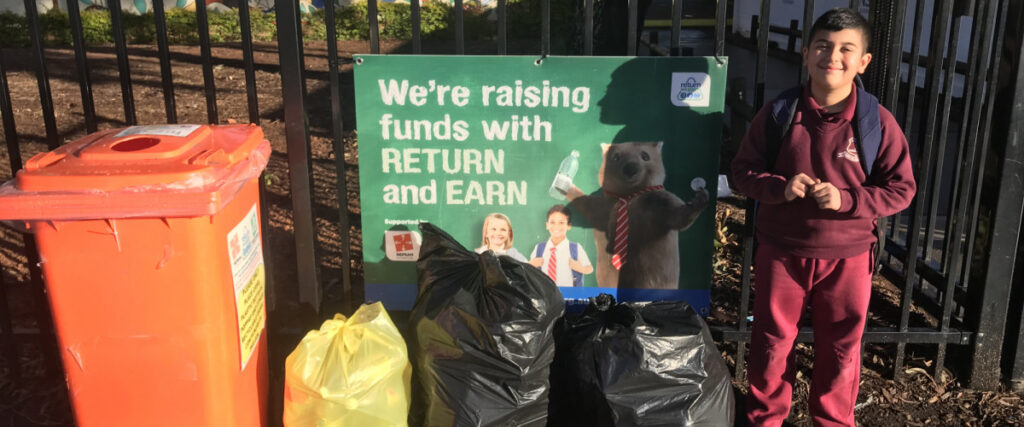 Prestons Recycle Warriors raise $4.5K and counting
Prestons Public School, located in south-west Sydney, are tackling waste head on by encouraging students to be Recycle Warriors and recycle their eligible containers through the schools Return and Earn program.
Since Term 3 2018, the school of around 700 students has been collecting eligible containers in playground and classroom bins specially designed to limit contamination, donated by Red Frog Recycling.
Additionally, each Friday morning students are encouraged to bring bags of eligible containers in from home and the community. Each bag brought in gains the student a ticket in a regular prize draw for movie tickets, and the title of Recycle Warrior.
"We wanted to create a strong incentive for the students to get involved and the Recycle Warrior program and movie ticket prize draws have been really effective" said Tamara Jurinic, the passionate teacher spearheading the program.
So far, the school has raised over $4,500 from their Return and Earn efforts and has used the funds to contribute to part of their recent playground upgrade.
"We have a really successful gardening club and are working closely with Liverpool Council on a range of waste programs. We're excited to see what else our Return and Earn funds could contribute to, and to see even more sustainability programs embedded across the school community" said Ms. Jurinic.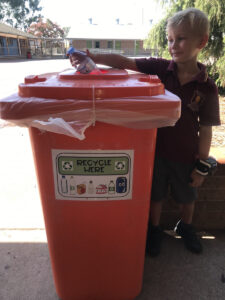 ---
Prestons Public School is a proud member of Sustainable Schools NSW, a free program run by the Australian Association for Environmental Education, NSW Chapter.
Find out how your school can raise funds and recycle through Return and Earn at https://returnandearn.org.au/